At Crosby Primary we are proud to celebrate the diversity of our school. Our children come from more than 20 different countries, representing 4 of the world's continents and speak more than 25 different languages.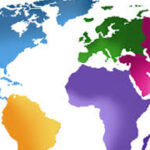 We believe that by valuing the diverse cultures and languages is key to ensuring that every child is valued and reaches their full potential.
Working with parents, carers and partner agencies we are committed to:
• Offering inspiring experiences within a motivating and challenging curriculum
• Developing creative thinking, positive risk taking and emotional resilience
• Supporting independent and collaborative learning
• Celebrating the diversity of our school community
• Providing a secure, nurturing and stimulating environment that promotes healthy minds and bodies for all
• Promoting shared values of responsible citizenship, trust, mutual respect and understanding
• Fostering strong, caring links with our whole community and an awareness of our place in the wider world
Our approach is to:
• Provide each child with an appropriate education to match their ability
• Identify specific needs as soon as possible
• Provide an appropriately differentiated curriculum
• Celebrate and recognise each child's culture
• Review individual children's progress termly
• Liaise with support agencies
• Provide extra support or resources as required to enable each child to access the curriculum to the best of their abilities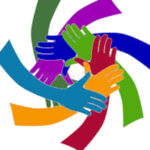 As a school we work together to:
• Provide our children with a safe, welcoming, nurturing environment where they are accepted, valued and encouraged to participate
• Help children to speak, understand, read and write English
• Support the continued use of children's home languages
• Provide English lessons in small focused groups for our New to English children including Phonics to help with learning to read English
• Pair children with fluent English speaking pupils as much as possible to provide them with good role models of English
• Pair children with a native language speaking World Buddy where possible
• Provide support through ICT, video or audio materials, dictionaries and translators
We have a dedicated room, where our children who are new to English, can learn to speak English through guided group sessions, play and games.
To help our new to English children settle into our school, we have our fabulous 'World Buddies'. They represent the most commonly spoken languages in our school. Their role is to help children to communicate while they begin to learn English.
World Buddies
Martin – Slovakian
Antonia – Romanian
Denisa – Romanian
Emilija – Lithuanian
Laura – Polish
Estere – Latvian
Elio – Portuguese
Tugbanur – Turkish
Rowand – Kurdish
Isaam – Pashto
Lizia – Tetum
Claricio – Tetum
Maariyah – Bengali
Afrah – Arabic
EAL Teacher: Mrs A Smolinska
Teaching Assistant Mrs Fawcett
EAL Leader: Mrs R Wilson
EAL Senior Leader: Mr T Sykes