Mrs Harrison is the School Council Lead.
At Crosby Primary School, each class has elected two School Council members who meet fortnightly to share the voice and opinions of their class. Throughout the year, we will try to achieve as many things to make the children's experiences at our school as amazing as possible.
What have we achieved so far?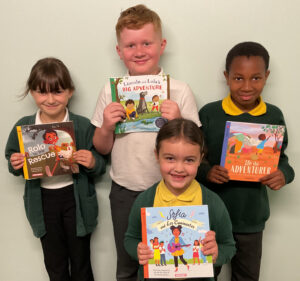 As a result of so much money being raised by the Student Council (everyone bringing a silver coin for the Eid Parties and other events that were organised by the council), the Student Council were able to donate £108 to the Save the Children charity. This money will go towards educating children around the world. In return, we have been sent books which celebrate different beliefs and cultures.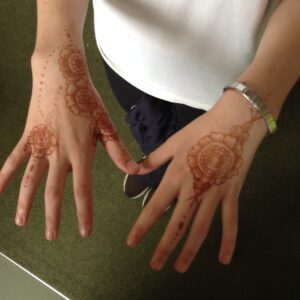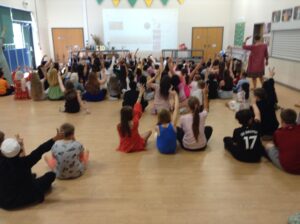 The School Council have been busy organising Eid parties for the whole school. We love to celebrate others' beliefs and cultures and so for this special occasion we decided to dress up in our fanciest clothes, learn about Eid and to party the afternoon away.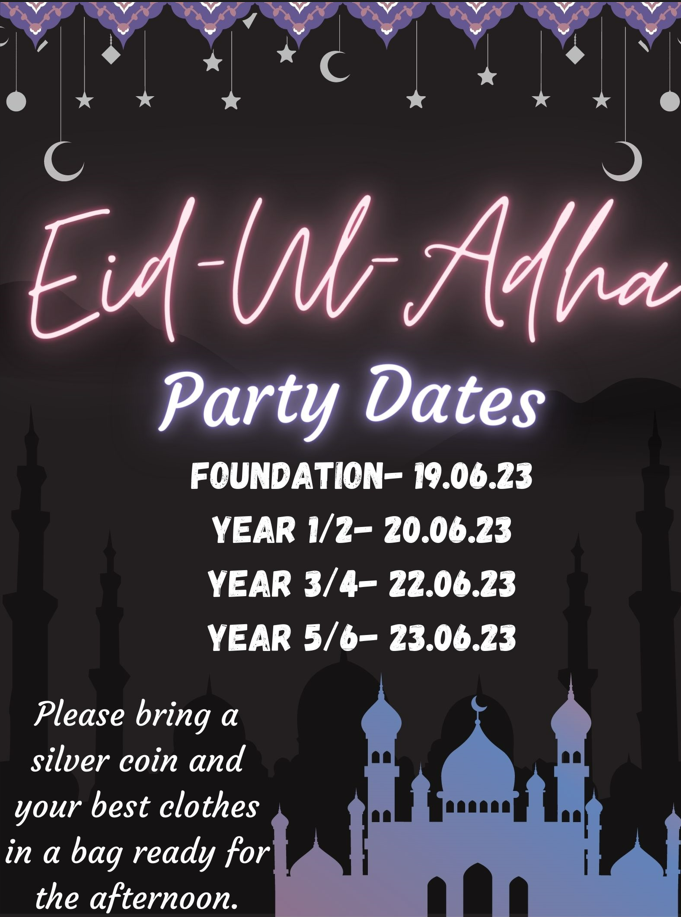 The School Council are so excited to announce that we have organised Eid parties for the WHOLE school. Please read the poster below for all information (Eid parties will be taking place in school time after dinner).
KS2 Easter Picture Competition
Thank you to the 250 entries we received. Every single one was amazing and the School Council appreciate your efforts. It was so hard to pick winners but the School Council have decided on the following;
First Prize – Millie
Second Prize – Denis
Third Prize – Nicola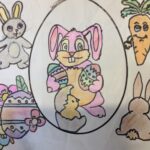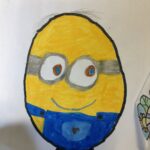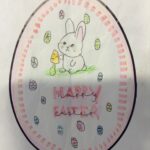 Lower School Crosby Council really want our school to be more environmentally friendly. To achieve this, we carried out a biscuit sale to all staff members at our school. We raised a WHOPPING £18! With this money, we bought compost bins for all the lower school classes so the children can deposit their fruit and vegetable waste in an environmentally conscious manner. The waste goes into our large compost bins which can be found in the Science Garden.
The School Council really wanted to make dinner times a fun experience for all children. We listened to our classes for their suggestions and then wrote letters to Mrs Buckley asking for her thoughts and cooperation. She came up with a fantastic idea, 'The Top Table'. Children can achieve an amazing space on this table for a WHOLE week if they are picked by our wonderful Lunchtime Supervisors for showing good manners and any of our Crosby Golden Rules.
Upper School Crosby Council have been very busy! We had one plan… To plan the most amazing Valentine's Day Disco ever! THEY DID JUST THAT!  We had the most amazing time dancing the evening away. The children sold an amazing 400 tickets and raised money (thanks to the children who bought tickets) which will be use on something very exciting in the future… Watch this space!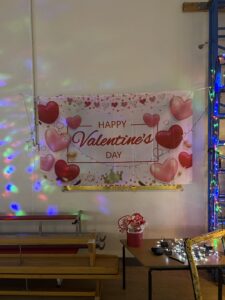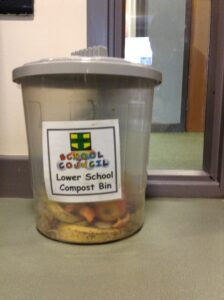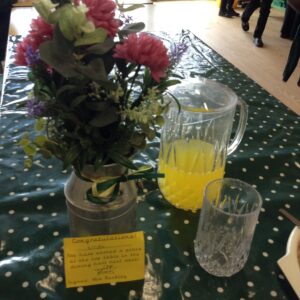 Foundation
Dragonfly
Bumblebee
Leja Peter
Valentina Xavier
Year 1/2
Cherry
Oak
Pine
Ash
Willow
Nathan Jakob
Millie Amira
Mia Zikun
Eric Esmai
Lexi Andrico
Year 3/4
Rabbit
Mouse
Hedgehog
Badger
Squirrel
Fabio Lailee-Rae
Aleena Sophia
Lucy Maya
Kate Gyte
Freddie Isabelle
Year 5/6
Kestrel
Hawk
Eagle
Faclon
Owl
Rozalia Gosa
Pelumi Lena
Yasmin Adam
Ellio Tyler
Isaam Izzy