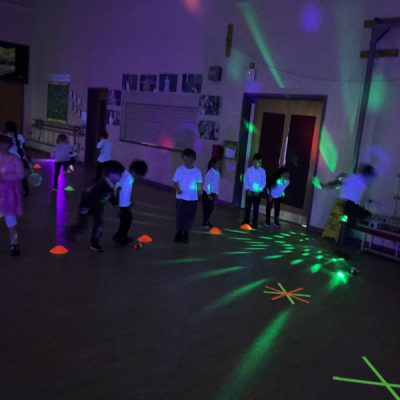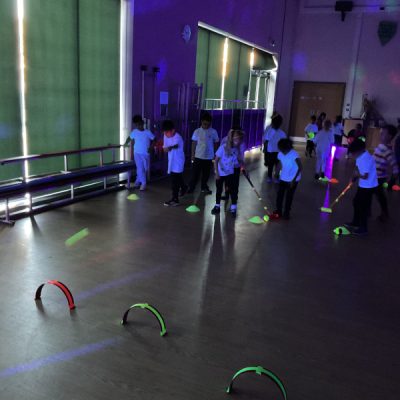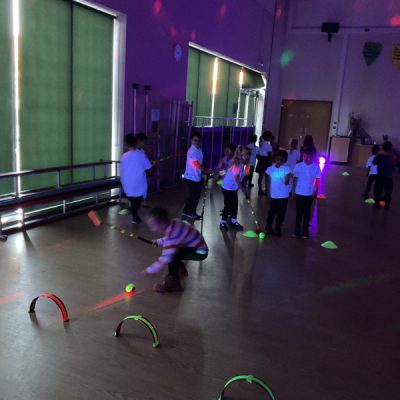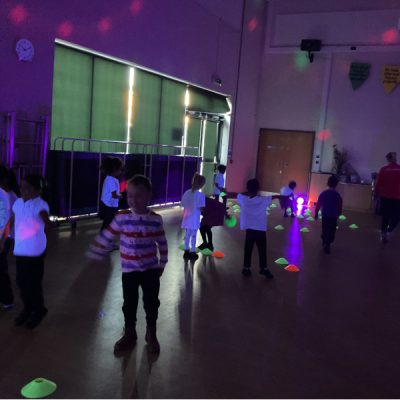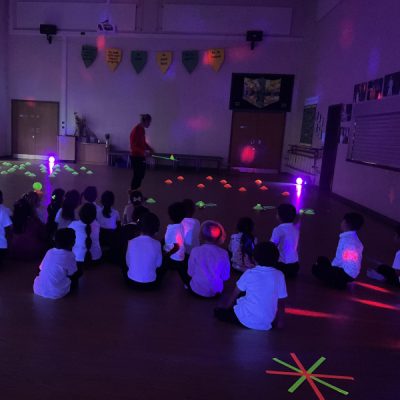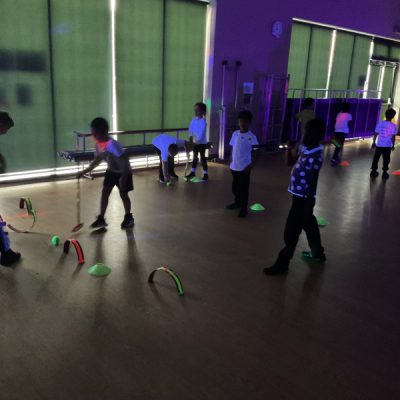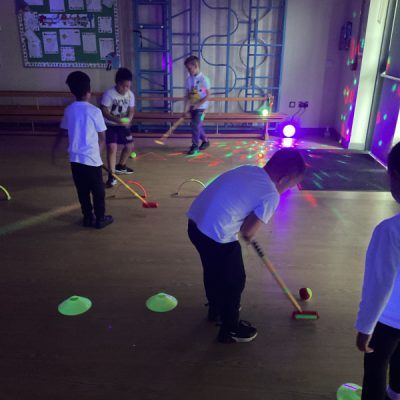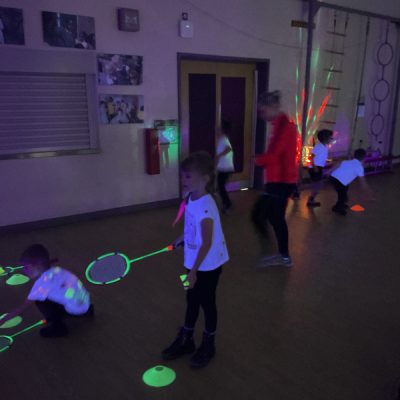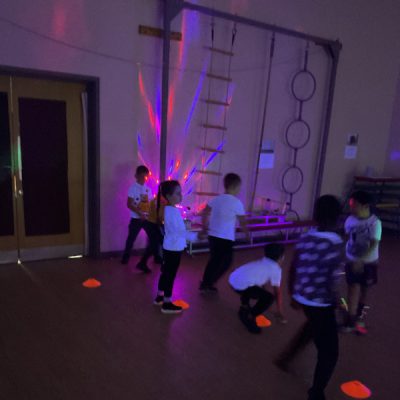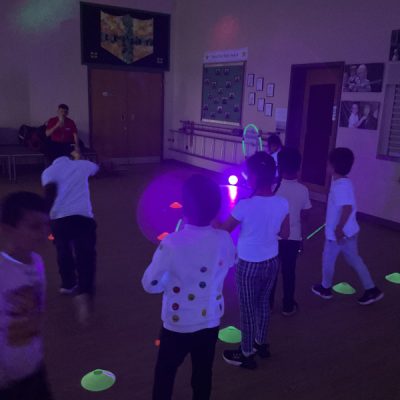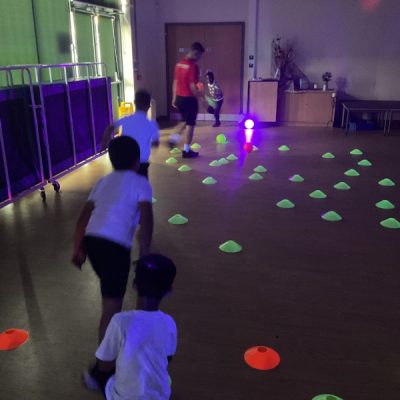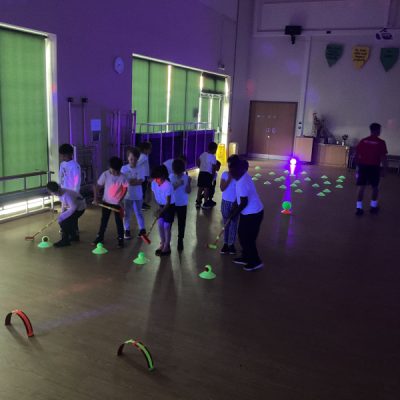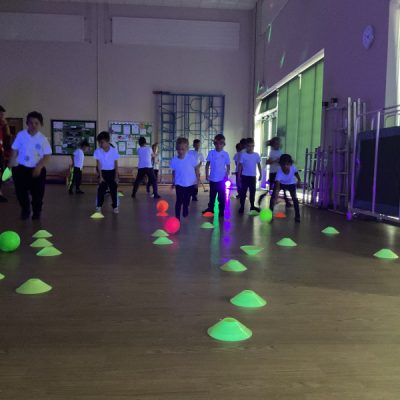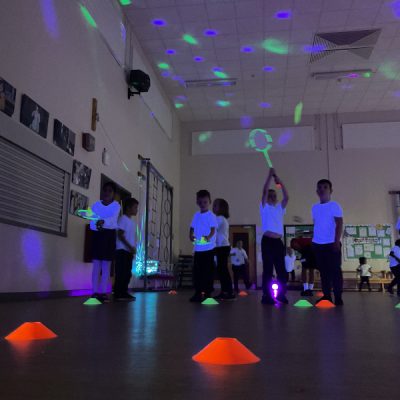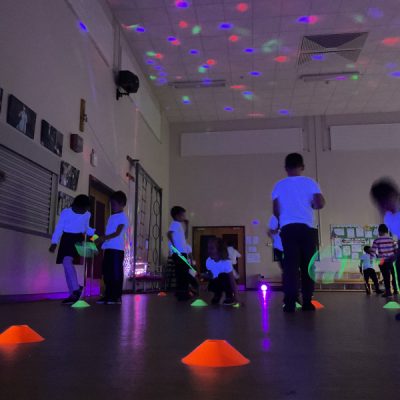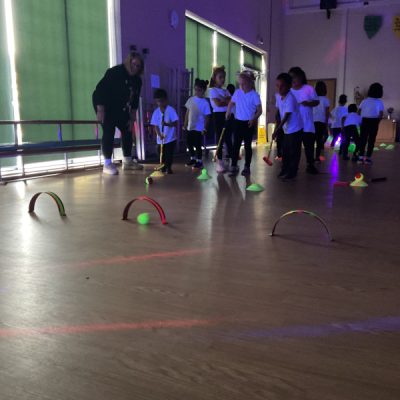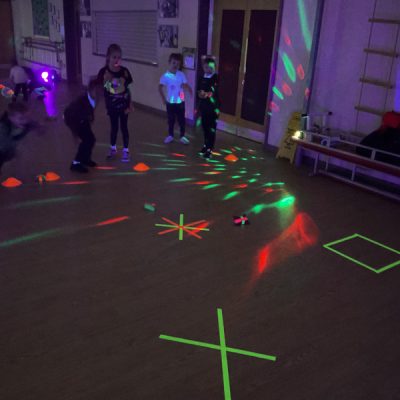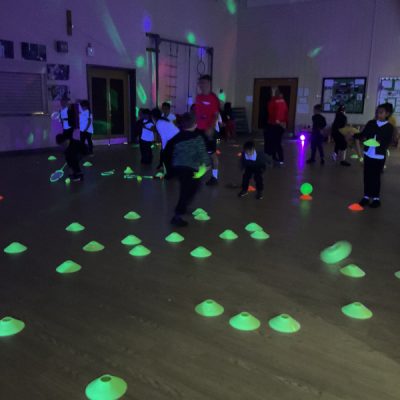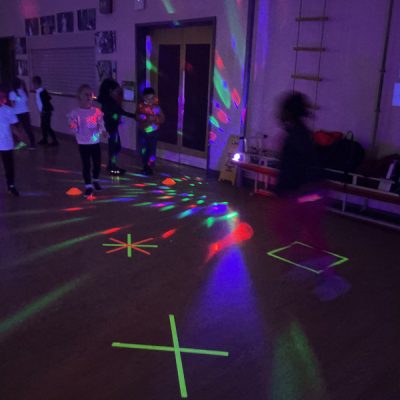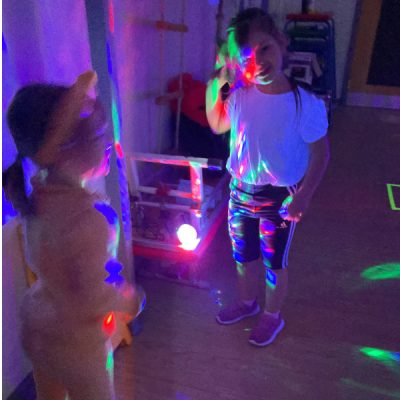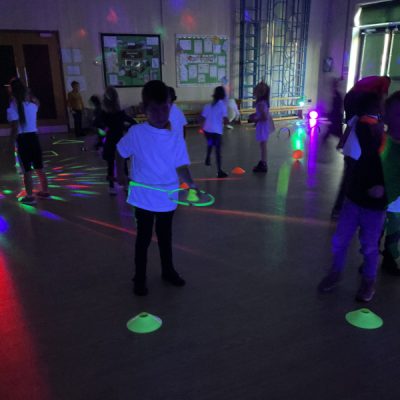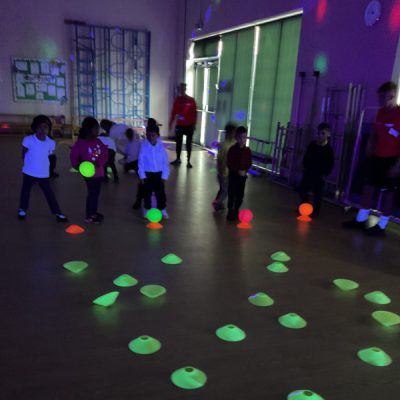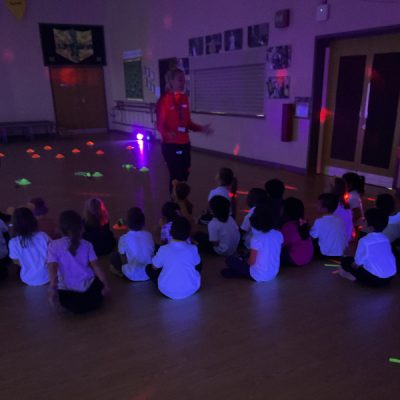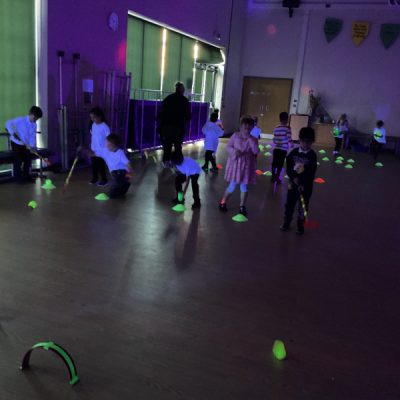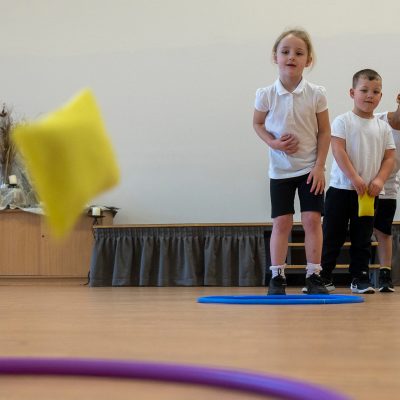 Get Ahead came into school and led a Get Glowing event. All the Year 1 and 2 children had a great time completing different sporting activities in the hall with glowing lights. Here are some quotes from the children about the event: "Wow, epic!", "It made me feel so happy!", "It was crazy!", "It made me feel excited."
We asked the children what they thought the best bits were and they said: "The lights", "Rolling the ball to hit the glowing cones.", "The glowing badminton."
At Crosby, our PE curriculum follows the scheme Getset4PE.
The subject lead for PE is Miss Potton.
At Crosby we believe our children need to experience a range of sporting activities and knowledge on how to lead a healthy and active life, with opportunities to succeed in competitive sport that helps embed the values of fairness and respect.
Our wide range of PE lessons cover:

Development of specific physical abilities
Knowledge and competence in competitive sports
Being healthy and active
Values of fairness and respect within competitive sports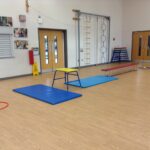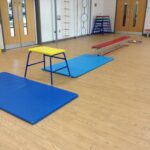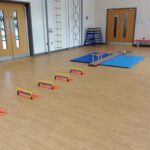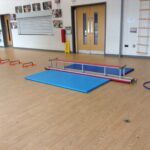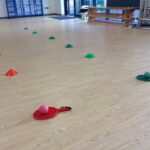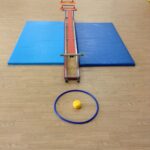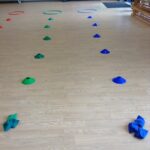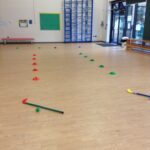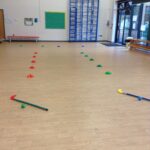 We ask our children to bring their PE kit in every Monday so that is in school ready for their PE lesson.
In your PE bag you should have the following things:
a plain white t-shirt
shorts/leggings (trousers when the weather is cold)
PE shoes (pumps or trainers
In Year 5 and Year 6, the children take part in swimming lessons every Tuesday at The Pods (children in different classes go at different times in the year). The children will need to bring in their own swimming bag when their class is swimming. 
This should include:
a clean towel

swim shorts/costume or burkini (no loose clothing).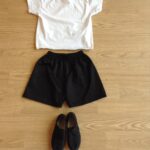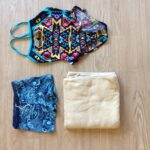 Our children love PE, why not have a look at what they are learning in PE and ask them what skills they have learnt? If your child is in Year 5 or 6, have a look at when in the year they will be swimming. Swimming will be in addition to their normal school PE lessons.